DualShock4Windows is a portable program that allows you to get the best experience while using a PS4 Controller (or any of the supported gamepads) on your PC. By associating your connected controller to one fully re-mappable virtual Xbox 360 or DualShock 4 gamepad, many more games are accessible.
DS4Windows was originally created by InhexSTER and branched off to Elctrobrains and eventually recreated by Jays2Kings. Currently the official, safe and working DS4Windows is maintained and forked by Ryochan7.
New features, stability and a more complete program has been made since the fork with many community users also contributing to the app it is today.
This website has been made to promote the app with added support and guidance on using DS4/DS5 Windows.
DS4Windows works by remapping the user's gamepad into a new, virtual/emulated gamepad or by directly mapping the real gamepad to the user's keyboard and mouse.
By emulating the Xbox 360 controller you can now play games specifically made for Xbox, on non control supported games, remapping your keyboard & mouse keys, joysticks, motion sensors etc and ultimately customizing your controller to your needs.

Anyone that wants to use a PlayStation or Nintendo controller on PC or just wanting to customize their controller.
If a game doesn't support controllers, using the DS4Windows tool allows you to bypass and remap every key from your keyboard and mouse to DualShock 4, DualSense 5, Joycon, replica (fake) remotes etc.
DS4Windows truly gives you the power to take control of your controller. With less input lag and latency issues compared to other apps out there.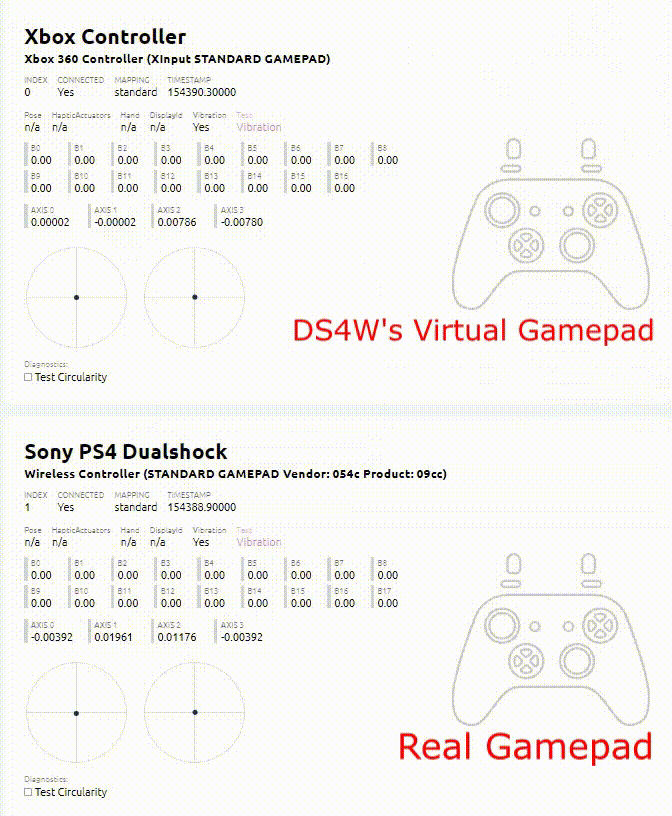 Frequently Asked Questions